Ibette Ramos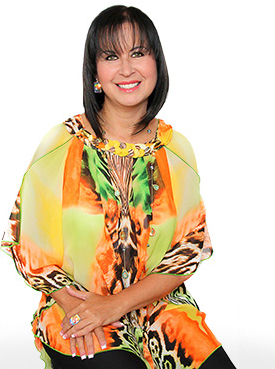 As a Diamond, True Love, never dies… it just only gets stronger with time!
The art of growing Authentic Certified Diamonds, with a true meaning, made me understood that for some moments in life there are no words to express your feelings…
Diamonds are one of the most desired wonders of nature. They are rare, special and they are also known as the ultimate symbol of love. Heart in Diamonds gives you the opportunity to own an authentic and unique diamond, recreating the complex process as the nature itself produces diamonds; including the same properties than a natural diamond formed from the carbon deposits of million years ago, but with the advantage that in this case and best of all, you can chose the characteristics (color, carat and cut) using Human Hair or ashes from those you love and for this reason, I just simply call it a "scientific miracle", because its special creating process is fascinating.
For me, it is a honor to be part of the Heart in Diamond Team, because it is the best way to keep and hold those everlasting memories of those you love. No other gift, can Express True Love as we do.